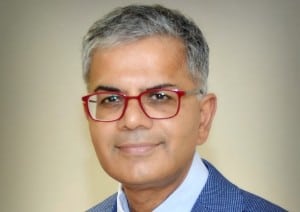 Vip Vyas is the founding Director of Distinctive Performance and has over 25 years international experience in impacting the performance of major multi-billion dollar CAPEX projects in the Oil & Gas and Infrastructure Sectors.
His global experience includes:  Australia, Azerbaijan, Belgium, Cameroon, France, Georgia, Germany, Hong Kong, Indonesia, India Italy, Japan, Korea, Macau, Malaysia, Mongolia, Nigeria, Norway, Philippines, Qatar, Singapore, South Africa, Thailand, Turkey, United Arab Emirates, United States and UK.
Vip has particular expertise in building High Performance Alliances, Joint-Ventures and Strategic Consortia where performance depends on building collaborative environments that satisfy a diverse range of stakeholder interests in complex settings. In addition he has also facilitated strategy sessions for various industry associations seeking to influence Government Policy. Furthermore, he has been engaged directly by most of the leading Hong Kong Consultants and Contractors in the areas of strategy design and implementation, leading change, winning major bids, high performance project startups – delivering major projects with greater certainty; and project turnarounds.