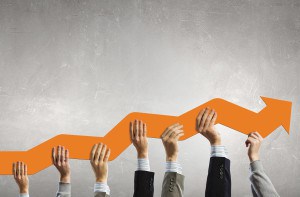 Developing Great Boards
The heat is on. And the Governance Thermostat is not easing off.
Board member are faced with increasingly complex challenges, difficult market conditions, delicate politics and big-stakes decisions. To top this off, the tarnishing of personal reputations associated with poor judgments has escalated
Put simply, in today's world, Board Work is hard work.
Our Governance practice works with boards in going from good to great. In doing so, we advise, consult and partner with boards in overcoming their own performance challenges. Here are a few thought provokers:
Do you find Board politics make it difficult to address the real issues facing the organisation? Or does your Board get too frequently drawn into operational issues?
Does the CEO complain of being micromanaged by the Board? Is it the case that Executive Team and their staff labour in preparing Board Reports that are boring, tiresome and irrelevant to needs of the Board Members.
These examples and many others illustrate a range from dysfunctional to the failure of governance. Fortunately, Distinctive Performance is able to provide Board Level solutions through out Board Level Development and Consulting services that enable:
Shared understanding around the purpose of the organisation, its ownership structure and their expectations
Clarity regarding the Role of the Board & Executive Team
Exceptional Board – CEO relationships
Policy Formulation and establishing clear criteria for measuring organisational success
Translate conceptual Board Policies into reality
Effective integration of new Board Members, especially Non-Executive Directors (NEDs)
Greater cohesion between the Board and Management Team
Design and develop Early Warning Systems that enable both the Board and Executive Teams to navigate emerging challenges
Board Facilitation: Designing, managing and chairing value-add dialogues that enable the Board to engage in superior quality thinking and business contribution
Please Contact Us for more information or to initiate a discussion on how Distinctive Performance can help your business.