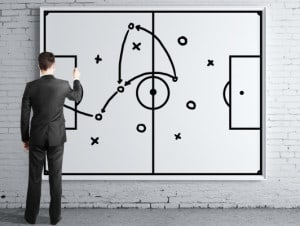 Strategic Planning for Exceptional Returns
Look at the heart of any quality strategic plan and you will find a well-orchestrated strategy planning process.
Unfortunately for many organisations, annual strategy planning is seen as a waste of time and energy. Often the mood in the meetings is one of frustration and resignation with a somber, stodgy, sterile framework serving as the reference point for executive dialogue
Used well, on the other hand, strategy meetings can reveal powerful market insight, catalyze innovation, provide clarity and build positive momentum in outperforming the competition.
Distinctive Performance works with leadership teams to Alter the Future of their businesses by driving new levels of client value. Our work in organisations include:
Architecting and facilitating optimal discussion strategies
Developing robust strategic thinking – separating the signal from the noise
Identifying and realising high value market opportunities
Optimising and re-defining business models
De-risking Joint-Ventures, Consortia and Strategic Partnerships
Mergers, Acquisitions and Divestments
Please Contact Us for more information or to initiate a discussion on how Distinctive Performance can help your business.